Elise
2019
Moulin de Gassac
ELEGANT & HARMONIOUS

MERLOT & SYRAH
Ideal for friendly or romantic dinners. Splendid with meats and rich sauces.
Best served between 18°C and 20°C.
Free delivery from 10 cases ordered (in Metropolitan France)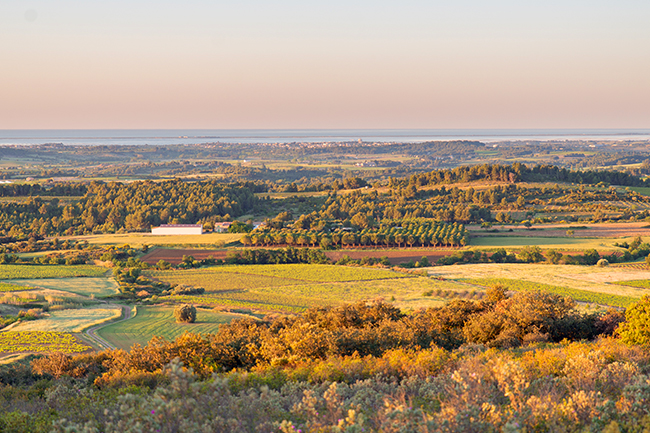 Appellation: IGP PAYS D'HÉRAULT
Terroir: Villeveyrac.
Soil type: Jurassic limestone hillsides at an altitude of 150 - 300 meters for Syrah; lime sandstone and Rognacien marl for Merlot. A severe selection of old vineyards and characterful, very poor terroirs.
Alcohol: 13,5% Vol.
Colour: Velvety red.
Nose: Elegant and harmonious. Hints of toast.
Palate: Rounded and concentrated. Delightfully soft, velvety tannins.
Finish: Balanced with persistent fruit. A fleshy wine, perfect for special occasions.
Color
Red
Vintage
2019
Sold by
6
Capacity
bottle (75cl)
Conditionnement
case
food & wine Pairing
Tapas, Cold meats
Vegetables
White meats
On what occasion?
Aperitif Wine
A summer light wine
HINTS FOR KEEPING AND TASTING
Keeping :
Wine to keep between four to five years.
If you especially want to taste this wine's fruitiness we advise drinking it within the first two years.
However, you may prefer to wait so as to enjoy the wine's secondary aromas, in which case we suggest drinking it at between three and five years.
As with all wines, the temperature at which it's kept will dictate how well it keeps. The ideal is between 12°C and 18°C.
Tasting :
Best served between 18°C and 19°C.
To enjoy it best, we advise you to drink this wine with a meal.
The wine is even better if decanted to allow its complex characteristics to emerge.
FOOD & WINE
Enjoy your Elise with:
Your first course:
Tabbouleh.
Pumpkin soup.
Skewers of melon wrapped in Parma ham.
Meat :
Chicken Tikka Masala.
Beef goulash.
Steak tartare.
Roast beef and Yorkshire pudding.
Herb crusted rack of lamb.
Pork stir fry with honey and coriander.
Moroccan spiced lamb.