Merlot
2019
Moulin de Gassac
A charming wine!
A perfect match with red meat or a cheese platter. 

Best served between 18°C and 20°C.
Alcohol degrees 13,5°C
Free delivery from 10 cases ordered (in Metropolitan France)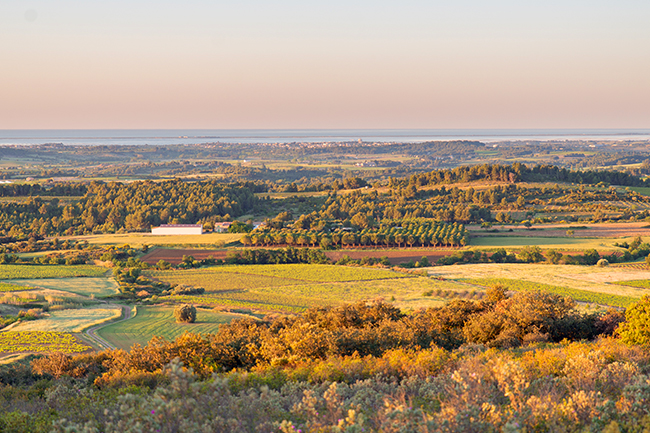 Appellation: IGP PAYS D'OC
Terroir: Villeveyrac.
Soil type: Clay limestone soils from the cretaceous.
Alcohol degrees: 13,5% Vol.
Colour: Deep sultry red.
Nose: Fine aromas of summer berries. Hint of spice.
Palate: Well balanced, round, fruity – a friendly wine.
Finish: Smooth and harmonious; hint of roast coffee.
Color
Red
Vintage
2019
Sold by
6
Capacity
bottle (75cl)
Conditionnement
case
food & wine Pairing
Cheeses
Fishes
Salads
KEEPING:
Ready to drink now, should be drunk within 2 years. We advise you to drink this wine within a year to enjoy its fruitiness to the full.
But whatever you do, don't keep it longer than 2 years.
As with all wines, the temperature at which it's kept will dictate how well it keeps. The ideal is between 12°C and 18°C.
TASTING:
Best served between 18°C and 19°C. To enjoy it best, we advise you to drink this wine with a meal.
Harmonious dishes to accompany the Merlot grape wine:
Inputs:
Winter soup with Morteau sausages.
pizza with tomatoes and mozzarella.
Meats:
Grills,
Steak tartare,
Pavé of Charolais and Fried Foie Gras Rossini style,
grilled beef steak,
Roast meats.
Cheeses: