Tèrra
2019
Moulin de Gassac
Parcels selection cultivated with organic agriculture.
SYRAH, GRENACHE & CINSAULT
Best decanted for 2 hours before serving at between 18°C-20°C.
Free delivery from 10 cases ordered (in Metropolitan France)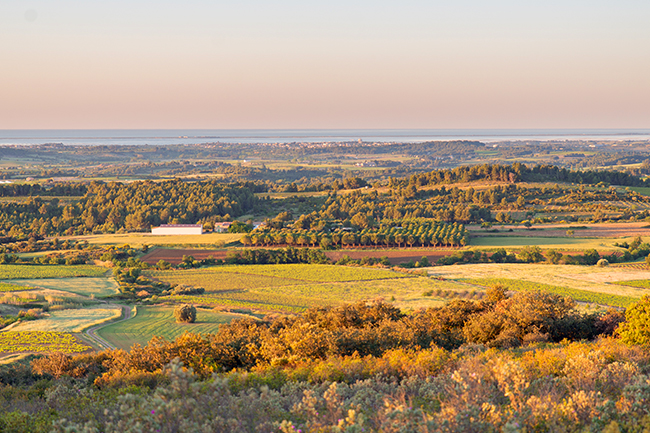 Appellation: AOP LANGUEDOC
Terroir: Terroir of St-Bauzille-de-la-Sylve.
Soil type: Limestone hill.
Alcohol: 13% vol.
Colour: Deep red and shiny.
Nose: Expressive, subtly spicy with grey pepper and nutmeg notes.
Palate: Lively attack with a great freshness, tannins are soft and aromas of cherries and strawberry jam are predominant.
Finish: Structured and balanced. Long finish.
Color
Red
Vintage
2019
Sold by
6
Capacity
bottle (75cl)
Conditionnement
case
food & wine Pairing
Red meats, Barbecue, Slow-cooked dishes
Tapas, Cold meats
On what occasion?
A winter rich wine
KEEPING:
Wine to keep between one to 6 years.
If you especially want to taste this wine's fruitiness we advise drinking it within the first two years.
However, you may prefer to wait so as to enjoy the wine's secondary aromas, in which case we suggest drinking it at between four and six years. As with all wines, the temperature at which it's kept will dictate how well it keeps. The ideal is between 12°C and 18°C.
TASTING:
Best served between 18°C and 20°C. To enjoy it best, we advise you to drink this wine with a meal.
Open the bottle an hour before serving and keep the cork on. The wine is even better if decanted, to allow its complex characteristics to emerge.
Enjoy your Tèrra with:
Your first course:
Vegetables terrine
Ratatouille
Provençal Tabouleh
Puffed with roquefort
Meat:
Grilled Leg of Lamb
Stuffed or grated quail
Beef Ribs
Ham in crust
Cheese:
Epoisses
Munster
Goat Cheese