Guilhem Rouge
2019
Moulin de Gassac
A delight with light, elegant meals, mixed salads and grills. 
A perfect everyday wine for an amazing value!
TYPICAL MEDITERRANEAN BLEND
Best served between 18°C and 20°C.
Free delivery from 10 cases ordered (in Metropolitan France)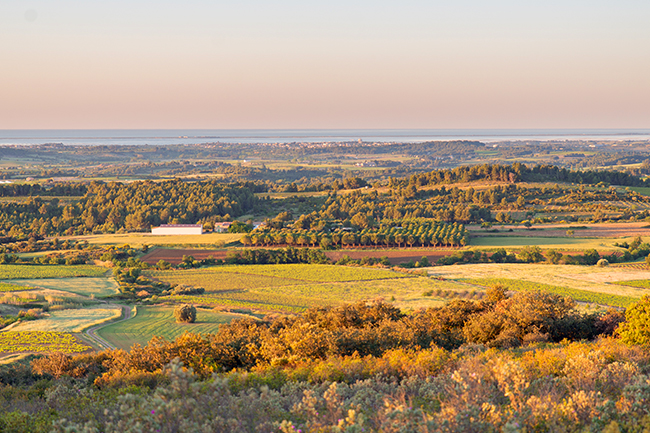 Appellation: IGP PAYS D'HÉRAULT
Terroir: Villeveyrac.
Soil type: Jurassic limestone slopes; arid and dry.
Alcohol degrees: 13,0% Vol.
Colour: Deep, brilliant red.
Nose: Vinous, complex aromas, with hints of red berries (cherry, blackberry, strawberry) and spice.
Palate: Opens soft and fruity with gentle tannins. Delicate and sophisticated.
Finish: Long and smooth; a touch rustic reflecting its "terroir".
Color
Red
Vintage
2019
Sold by
6
Capacity
bottle (75cl)
Conditionnement
case
food & wine Pairing
Cheeses
Red meats, Barbecue, Slow-cooked dishes
Salads
Tapas, Cold meats
On what occasion?
Aperitif Wine
A summer light wine
KEEPING:
Ready to drink now, should be drunk within 3 years. We advise you to drink this wine within a year to enjoy its fruitiness to the full.
But whatever you choose, don't keep it longer than 3 years.
As with all wines, the temperature at which it's kept will dictate how well it keeps. The ideal is between 12°C and 18°C.
TASTING:
Best served between 18°C and 19°C.
To enjoy it best, we advise you to drink the wine with a meal.
Enjoy your Guilhem Red with :
Your first course:
Tabbouleh.
Winter soup.
Game terrine.
Skewers of melon wrapped in Parma ham.
Meat:
Mixed grill.
Chicken Tikka Masala.
Beef goulash.
Roast beef and Yorkshire pudding.
Herb crusted rack of lamb.
Pork stir fry with honey and coriander.
Moroccan spiced lamb.
Cheese:
Goats' cheese.
Cheddar.
Ploughman's lunch.